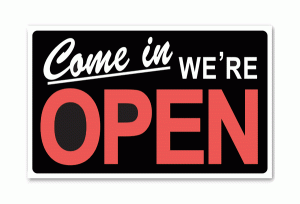 Hello and welcome to Guerrilla Candy, the site formerly known as Ear Candy.
Guerrilla Candy?
Yes, you read that right. Your browser found its way to Guerrilla Candy, the new music website created by Travis Hay (that's me!), founder and former editor of the award-winning Seattle-based music blog and website Ear Candy which has been in operation since 2006.
So why Guerrilla Candy?
Unfortunately, earlier this year I received a cease and desist letter from the legal department of a rather large corporation demanding I stop using the name Ear Candy because I do not own the federal trademark for Ear Candy. This trademark dispute forced me to create a new identity and a new home for the works of music journalism housed by Ear Candy.
However, instead of letting a little cease and desist order get me down, I decided to remain dedicated to serving the local music community by continuing to report on the ins and outs of the Seattle's amazing music scene. I just can't use the name Ear Candy while doing so.
So here on Guerrilla Candy you'll find plenty of information about the music scene in the Emerald City including lots of news, interviews, show previews, album and concert reviews and much, much more. Guerrilla Candy also contains some of the best archived material from Ear Candy and will continue to feature the work of some of the best music writers and photographers in Seattle. This means you can expect the same high level of music journalism here that you found on Ear Candy.
Now that you're here, feel free to take a look around. Browse the category tabs above, dig around the home page or relive the summer concert season by clicking on the music festival tabs at the very top of the page. And if you're feeling up to it leave a comment or two.
This site is still a work in progress so as the saying goes, please excuse the dust while management does its thing.
Related Posts:
by