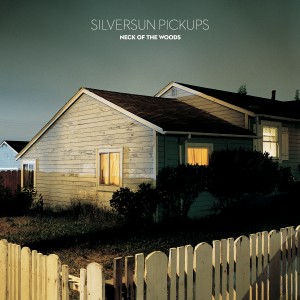 Neck Of The Woods by Silversun Pickups
Silversun Pickups will release their latest album, Neck of the Woods, Tuesday. To celebrate the release of the record the band will be doing a few local events as well as performing prior to Tenacious D and Beck on the main stage at Sasquatch! on May 28.
You can give the record a listen above and if you won't be attending Sasquatch! but still want to see SSPU live you can see them for free May 12 at 1 p.m. at Easy Street Records in Queen Anne where Brian Aubert and Nikki Monninger will deliver an acoustic in-store performance. They are performing an acoustic set at Hard Rock Seattle for free next week as well. Space is limited to both performances but you can win guaranteed entry to the Hard Rock performance from 107.7 The End.
by